Attended Events 2010
Conferences / Exhibitions / Seminars attended.
---
---


















LUSAS exhibited at IABMAS 2010, Philadelphia, PA, USA from 11-15 July 2010. Booth 13.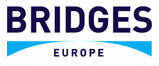 LUSAS attended ECCM 2010 (the IV European Conference on Computational Mechanics - Solids, Structures and Coupled Problems in Engineering), Paris, France, 16-21 May 2010.




LUSAS presented a paper at SAMPE 2010, Seattle, WA. USA, 17-20 May 2010












LUSAS does not endorse any organisation or event listed on this page and no endorsement of LUSAS by those organisations and events listed is to be implied.
Organisation and event logos shown are used for identification and event promotional purposes only.