Software Tour
Introduction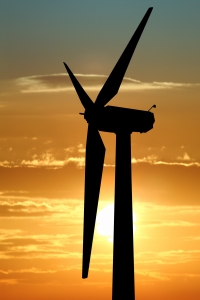 LUSAS Composite contains a comprehensive range of advanced engineering analysis facilities to cater for all types of composite design.
From simple failure prediction using a number of industry-standard failure criteria including Tsai-Hill, Hoffman and Tsai-Wu through to advanced delamination failure modelling, LUSAS Composite will give reliable results and help shorten your design and analysis times.
Regarded as a leader in composites modelling and analysis, LUSAS Composite is rich in powerful and advanced features to meet your analysis needs and extend your design capabilities.
Advanced Analysis Technology
Because composite components have different failure characteristics to non-composite components and are often a complex combination of materials, they pose unique analysis problems.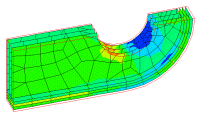 The use of traditional modelling techniques for composites can be prohibitively expensive due to the large number of elements required. Whilst some analysis systems allow laminate properties to be integrated together to form an homogeneous material matrix, such systems can only predict failure with a linear analysis.
To model failure correctly, and to assess the residual strength, nonlinear analysis with LUSAS Composite is necessary in which the individual laminate behaviour is modelled.
---