Software Tour
Validation Modelling
During the course of the development of LUSAS HPM software numerous models were created to validate results obtained against manufactured items. LUSAS HPM results for models of C-shaped laminates, exterior panels, cleated curved spars and curved spars with ply-drop off all produced very good correlation with experimental and manufactured test components.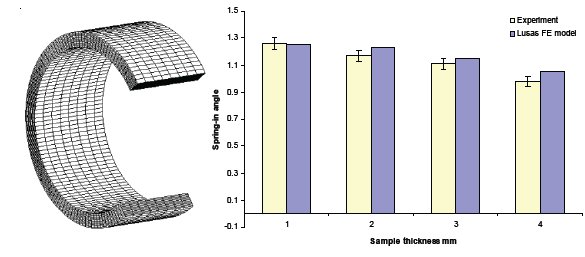 C-Section model showing good correlation of LUSAS and test results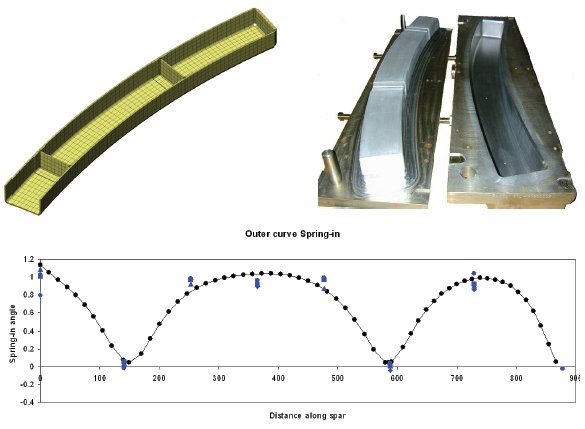 C-Spar model and tooling above spring-in results for outer curve of spar showing good correlation between LUSAS and manufactured part.
Validation Components
The following images show just some of the validation components used during the development of LUSAS HPM software:
| | | |
| --- | --- | --- |
| | | |
| Fan cowl doors | Exerior panel | Spar |
---