Software Option for Plus versions
Steel Design
The LUSAS Steel Design option allows design code checking of steel members to be carried out in LUSAS Modeller following the solving of a model. It requires the assignment of steel frame design attributes to lines that represent steel members, in order to provide design related information for a specified design code.
The following design codes are currently supported:
AASHTO LRFD 7th Edition (2014) - AASHTO LRFD Bridge Design Specifications, 7th Edition, American Association of State Highway and Transportation Officials, 2014.
CSA S6-14 Canadian Highway Bridge Design Code - CSA-S6-14, Canadian Highway Bridge Design Code, Dec 2014, CSA Group.
EN1993-1-1+A1:2014 - EN 1993-1-1:2005 Eurocode 3: Design of steel structures – Part 1-1: General rules and rules for buildings.
AS 4100-1998 Steel Structures (Australia) - Australian Standard: AS4100-1998, Steel structures, Standards Australia International Ltd, Sydney.

Design check results are visualised as Utilisation ratios on a results viewing layer for a selected design code, and active loadcase, load combination or envelope. Results components for individual design checks can be chosen for viewing, and maximum utilisation factors can also be obtained.
Design summary reports
A tabular summary of design check results can be produced for selected members and loadcases. Results may be saved for use with Microsoft Excel or saved to a text format. Results can also be added to a model report, and each time the main report is generated the design summary data will be updated to match the current state of the model.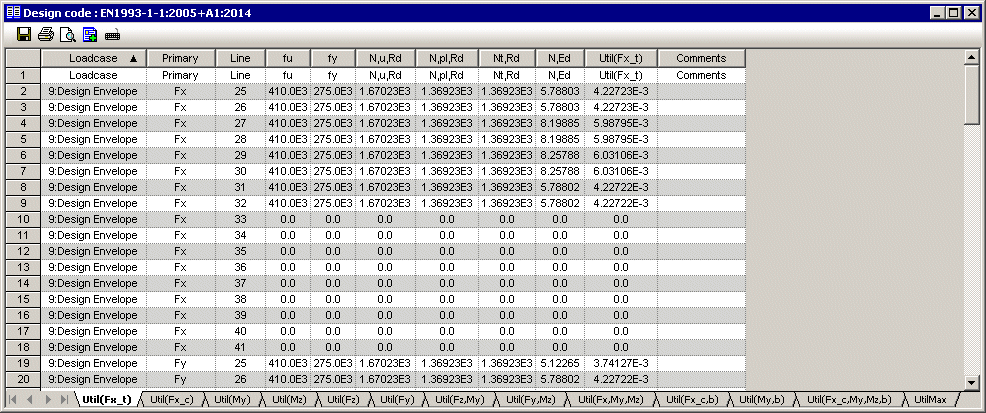 Formatted member reports
To investigate the design calculations carried out for particular members, formatted design reports can be generated, showing the calculations made and referencing clauses and equations from the code. A formatted design report for the selected member can be added to a model report.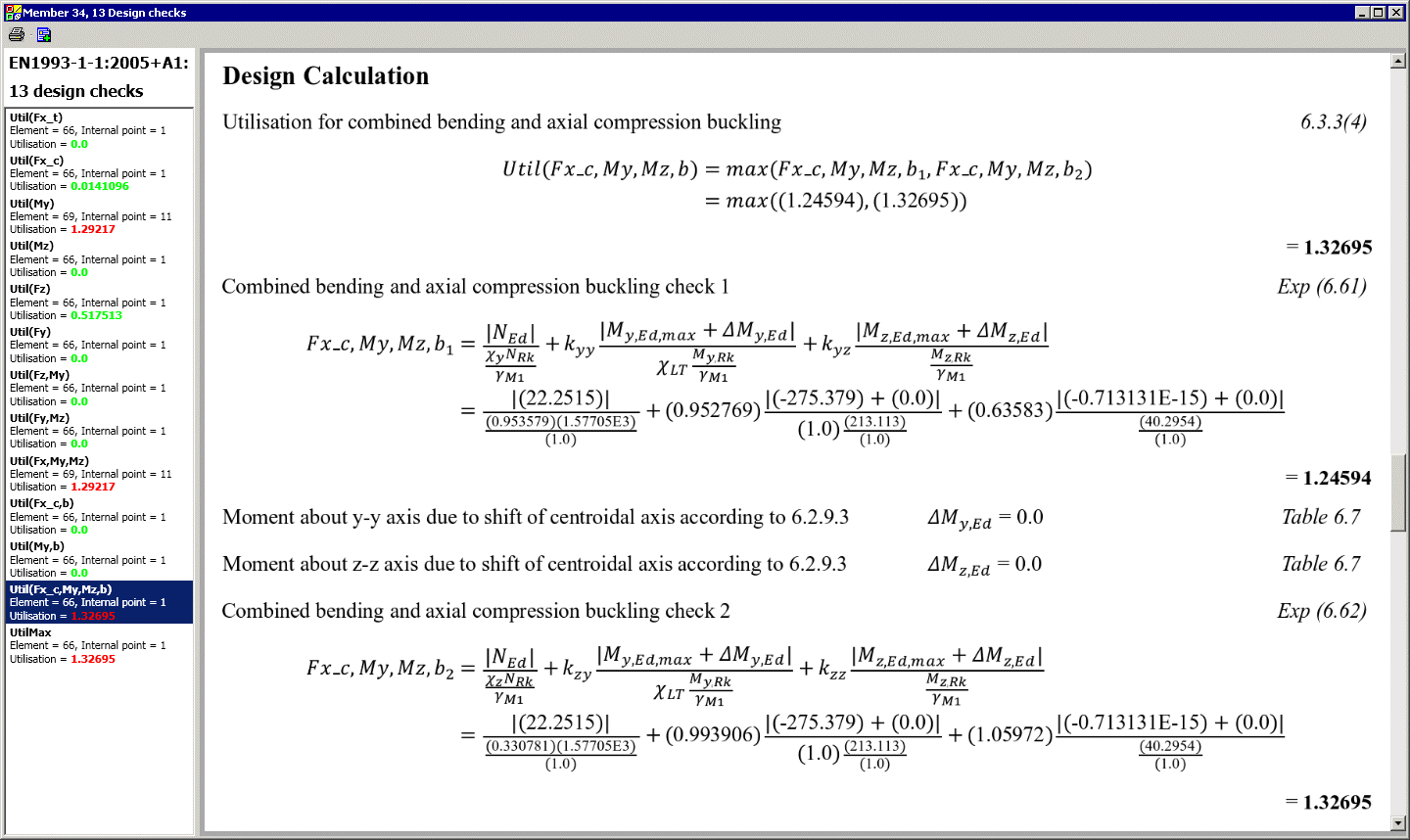 ---
Find out more
Software Information