LUSAS Bridge analysis software was exhibited at...

LUSAS presented a paper and exhibited at the International IABSE Conference in Rotterdam from 6-8 May 2013. We met many old friends and made many new contacts and found the opportunities for networking were very good. If we got to meet and speak with you we thank you for your time.
If you attended the event and didn't get to see us you can still request a free demonstration of our LUSAS bridge analysis software. Details are below.
---
LUSAS whisky winner at IABSE 2013 Rotterdam
If you entered our free prize draw to win a bottle of Balvenie Malt Whisky I can tell you that the winning business card was submitted by George Klonaris, Bridge Engineer at Buckland & Taylor (COWI) based in Seattle, USA. Our congratulations and best wishes go to him.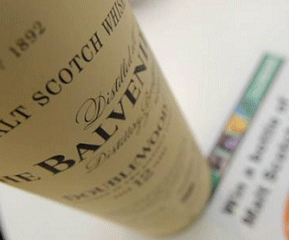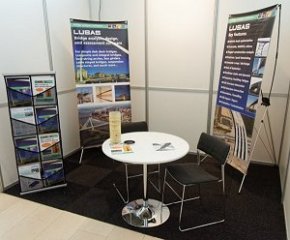 ---
See us next at the following conferences:
---
Request a LUSAS demonstration / more information
If you are thinking about improving your existing bridge or structural analysis capabilities, or want to stay ahead of your competitors and improve your efficiency, why not request a free demonstration of LUSAS in your offices? - then you can see at first hand what LUSAS could do for you.
I look forward to seeing and meeting up with you again at a future event.
Best wishes
Philip Icke
European and Scandinavian Regional Manager, LUSAS