---
Last updated: 03 August 2017
ICDAS - LUSAS Seminar
"Automatic creation of REVIT and LUSAS models
using parametric data"
Location: DTU Diplom, Lautrupvang 11A, 2750 Ballerup, Denmark, 23 June 2014.
The event partners, ICDAS and LUSAS, are pleased to announce that a half-day Seminar covering "Automatic creation of REVIT and LUSAS models using parametric data" will take place at the Technical University of Denmark, Ballerup, on 23rd June 2014.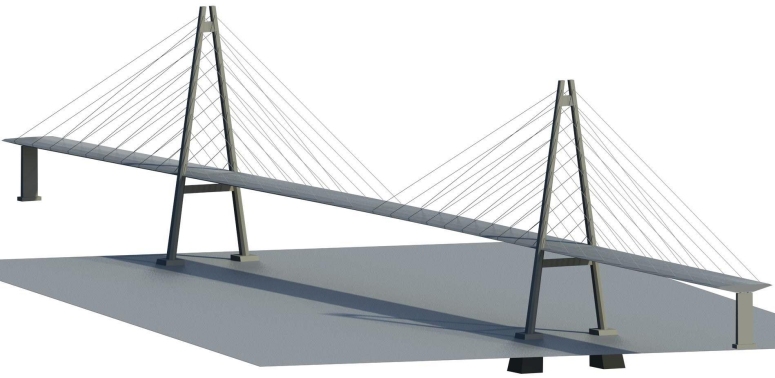 This free to attend seminar gives engineers, researchers and students a chance to learn about methods for parameterising structures; to see some of the latest new facilities in Version 15 of LUSAS; and to discuss your general CAD and finite element modelling and analysis requirements with others in a relaxed, informal environment.
Models are created in REVIT by using ICDAS add-ins. When running add-ins, a LUSAS .cmd file is also created automatically, and by importing the cmd file into LUSAS a model is generated that includes supports, as well as an initial assessment for self-weight - all in preparation for the assignment of further loadings and solving in LUSAS to evaluate the results.

Example of REVIT and LUSAS models created automatically from parametric data entered into ICDAS software.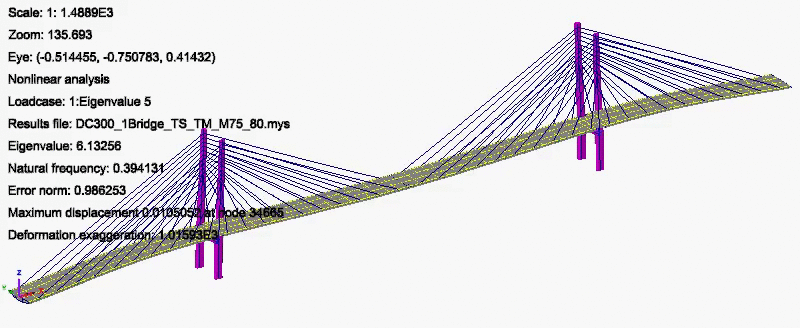 Example of automatically created LUSAS model.
---
Organisation
This half-day event is organised and presented jointly by:
Mr Truc Huynh, Founder, ICDAS, Denmark.
Mr Philip Icke, European Regional Manager, LUSAS, UK.
Event location: Technical University of Denmark, DTU Diplom, Lautrupvang 11A, 2750 Ballerup, Denmark. See location map
Cost: The seminar is free to attend but bookings must be made in advance with ICDAS prior to the event. See below for details.
---
Seminar program : The afternoon of 23 June 2014
Session

Session Times

Session description
14:00-14:05

Welcome and Introduction


Truc Huynh, ICDAS and Philip Icke, LUSAS
1
14:05-14:35
Automatic creation of building models


Truc Huynh, ICDAS

2
14:35-15:10
Automatic creation of bridge models


Truc Huynh, ICDAS

15:10 - 15:20
Break
3
15:20 - 16:20
LUSAS capabilities for structural analysis, design and soil-structure modelling, focussing on some of the many new features in Version 15.

Parameterisation and the LUSAS Programming Interface and CAD Import / Export
Multiple analysis facilities
RC Slab design
Traffic load optimisation for beams
Cable tuning analysis
Soil-structure interaction

Philip Icke, LUSAS

16:20- 17:00
Questions and close.
---
Booking your place
All bookings to attend this seminar are being handled by ICDAS.
---
We hope you will be able to attend what will be a very informative seminar, showing how parameterization can be used to streamline the modelling process for particular civil, structural and bridge design and analysis applications, and how the latest facilities in LUSAS can be used to carry out additional modelling and analysis of typical structures.
Yours sincerely
The Event Partners
Philip Icke

European Regional Manager,
LUSAS,
Forge House,
66 High Street,
Kingston upon Thames,
Surrey, KT1 1HN, UK

Email: philip.icke@lusas.com

Mr Truc Huynh

Founder,
ICDAS
Hans Erik Nielsens Vej 3
DK-3650 Ølstykke

Email: th@icdas.dk
Tel.: +45 29 90 92 96
CVR no.: 34436169 
---