Welcome to the LUSAS website
LUSAS develops, markets and supports a range of engineering analysis software products all based upon the LUSAS finite element analysis system.
LUSAS software products can solve all types of linear and nonlinear stress, dynamics, composite and thermal engineering analysis problem.

Selected software products are available in LT, Standard or Plus versions.

Analysis capabilities for particular LUSAS software products can be extended by using Nonlinear, Dynamic, Thermal/Field, Fast Solvers and other software options.

Case Studies pages show illustrative and interesting uses of the LUSAS software on projects around the world.

---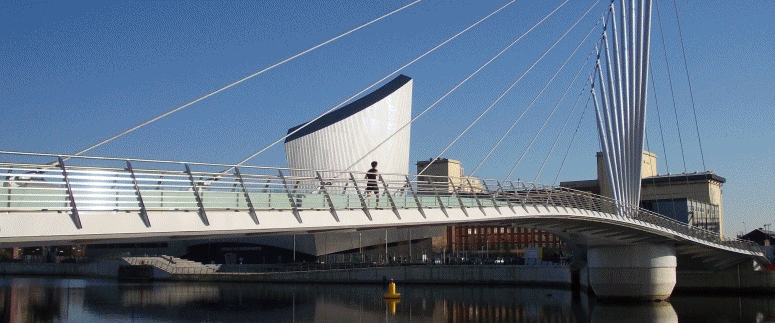 ---
Latest Software Release

---

Scheduled LUSAS Training Courses

See our Training page for details of all training courses.

---

Seminars and Other Events

---

Conferences and Exhibitions

Coming up:

See our News and Events page for details of all forthcoming conferences and events of interest.

Featured Bridge Case Study

---

Featured Structural Case Study

Emirates Air Line (London Cable Car)

Winner at the Institution of Structural Engineers Structural Awards 2013: Award for Infrastructure or Transportation Structures

Winner at the Structural Steel Design Awards 2013.

---

---

Job Opportunity

Engineering Consultants | Reviewed 25 June 2014

Job Opportunity

Application Software engineers | Reviewed 25 June 2014

---

---

Distributor / Reseller opportunity : France
Our Software Products

For bridge analysis, design, and assessment...


For civil, structural, nuclear, seismic, geotechnical and offshore engineering design and analysis...


For the analysis and design of composite products or components...


For obtaining master model and tooling surfaces for composites "right first time"...


For automotive, aerospace, defence, manufacturing and general engineering analysis and design...


For teaching, training and research use...

---
Case Studies

Bridge engineering

Civil & Structural

Composites

General mechanical

Academic
---
---
Connect with us

LinkedIn
---