LUSAS develops, markets and supports a range of engineering analysis software products all based upon the LUSAS finite element analysis system.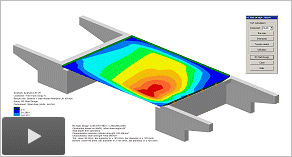 LUSAS software products can solve all types of linear and nonlinear stress, dynamics, composite and thermal engineering analysis problem, across a range of engineering industries.
LUSAS software options for particular LUSAS software products extend the analysis capabilities available for use on applications such as vehicle load optimisation, steel and composite deck design, and rail track-structure interaction analysis.
LUSAS case studies show illustrative and interesting uses of LUSAS software on projects and applications around the world.
LUSAS video and webinar presentation sessions show aspects of particular software products and features in action.

LUSAS is a long-established, professional, reliable and trusted provider of both software and consultancy services to industry leaders.
LUSAS Technical Support is stated, by its users, to be simply: "The best in the business."

Typical Structural Applications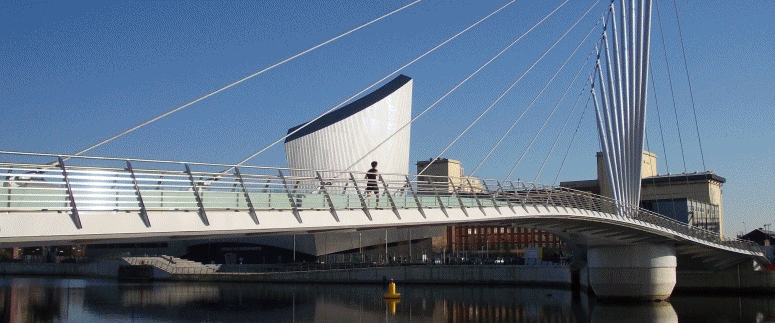 ---
Consultancy Services
LUSAS Consultancy Services solve a wide range of analysis problems for clients in all engineering industries. We undertake work ranging from the stress analysis of individual components to the provision of structural design substantiation of major engineering projects. Our team can:
Provide a cost-effective service if you do not have an in-house FE capability
Provide assistance with advanced and novel analyses
Help smooth-out your peak workloads
Help in the process of introducing LUSAS into your company
Customise LUSAS for specific application areas
See our Consultancy Services page for more details

Limited free access to top papers from ICE Bridge Engineering
As part of the UK's Institution of Civil Engineers popular initiative 'Best of Research and Practice', it has made the top five papers from Bridge Engineering free to download until otherwise advised
The paper on Walton Bridge shows the use of LUSAS by Atkins to aid with its analysis and design of the structure.
---
Scheduled LUSAS Training Courses
Coming up:
See our Training page for details of all training courses.
---
LUSAS Webinars
Last webinar:
See LUSAS Webinar recordings for full-length recordings of past webinars
---
LUSAS Video / Paper Presentations
See LUSAS video presentation sessions for software presentations
See Papers and Presentations for seminar and conference presentations.
---
Conferences and Events
Coming up:
LUSAS is exhibiting at PILE 2017, Bali, Indonesia, 25-27 September 2017.
See News and Events for details of all forthcoming conferences and events of interest.
---
Featured Bridge Case Study
Dismantling of the San Francisco-Oakland Bay Bridge East Main Span
---
Featured Civil & Structural Case Study
Emirates Air Line (London Cable Car)
---
Job Opportunities
Sales Support Engineer | Reviewed 21 September 2017.
Engineering Consultant | Reviewed 21 September 2017.
Software Engineers (Structural Design) | Reviewed 21 September 2017.
C++ Software Engineers | Reviewed 21 September 2017.
---
Distributor and Reseller opportunities

LUSAS Reseller - New Zealand | Reviewed 7 September 2017.
Our Software Products

For bridge analysis, design, and assessment...

---

For civil, structural, nuclear, seismic, geotechnical and offshore engineering design and analysis...

---

For the analysis and design of composite products or components...

---

For obtaining master model and tooling surfaces for composites "right first time"...

---

For automotive, aerospace, defence, manufacturing and general engineering analysis and design...

---

For teaching, training and research use...

---
Case Studies

Bridge engineering

Civil & Structural

Composites

General mechanical

Academic
---
---
Connect with us

Facebook


Instagram


LinkedIn


Twitter


YouTube


Information Request

---
Latest software release
The latest release version of LUSAS is: Version 15.2-5
This version provides online help and selected documentation in Chinese.