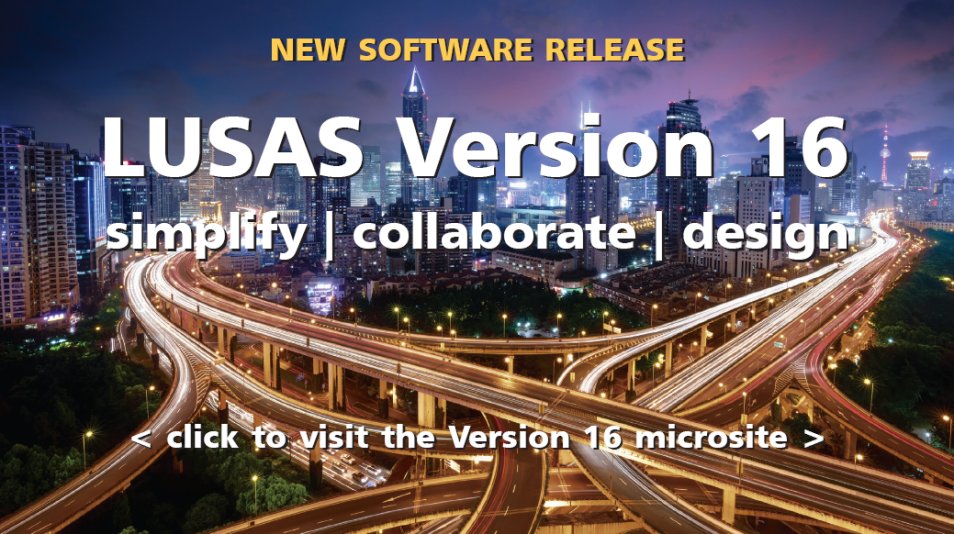 LUSAS version 16 now released : visit the version 16 microsite at www.lusas16.com
---
We develop, market and support a range of engineering analysis software products all based upon the LUSAS finite element analysis system.
LUSAS software products can solve all types of linear and nonlinear stress, dynamics, composite and thermal engineering analysis problem, across a range of engineering industries.

LUSAS consultancy services solve a wide range of analysis problems for clients in all engineering industries.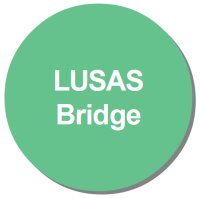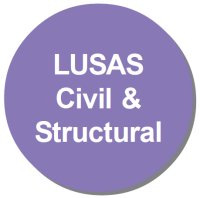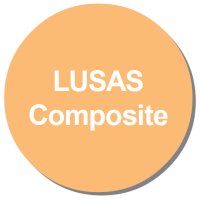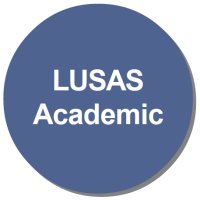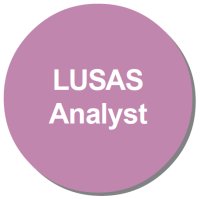 For bridge analysis, design and assessment.
For civil, structural, nuclear, seismic, geotechnical and offshore engineering design and analysis.
For analysis and design of composite products or components.
For academic teaching, training and research use.
For automotive, aerospace, defence, manufacturing and general engineering analysis and design.

Quick Links

Typical Bridge, Civil and Structural Applications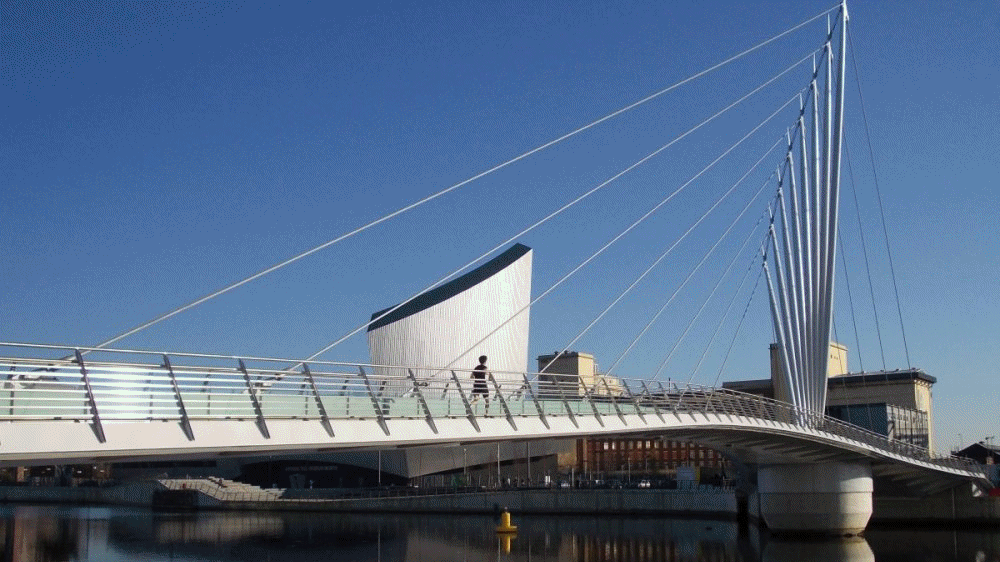 ---

See LUSAS Webinar recordings for full-length recordings of other webinars

---

Latest LUSAS Video Presentations

---

Featured Bridge Case Study

Featured Civil & Structural Case Study

Erection engineering analysis of a replacement roof for the London Olympic Stadium

Independent modelling and checking of the various stages involved in the deconstruction of the original cable net roof of the London Olympic Stadium and subsequent construction of a new long-span replacement for what is now called the London Stadium.

---

Conferences and Events

Coming up:

See News and Events for details of all forthcoming conferences and events of interest.

---

Scheduled LUSAS Training Courses

Coming up:

See our Training page for details of all training courses.

---

Job Opportunities

Software Engineers (Structural Design) | Reviewed 2 January 2018.

OpenGL Programmer | Reviewed 2 January 2018.

C++ Software Engineers | Reviewed 2 January 2018.

---

Distributor and Reseller opportunities

LUSAS Reseller - Australia and New Zealand

Posted 19 March 2018.

We are looking for a partner with strong local knowledge of the Australian and New Zealand civil and structural engineering and construction sectors, and with a good business background to help towards our success in this region. More details.