Welcome to the LUSAS website
LUSAS develops, markets and supports a range of engineering analysis software products all based upon the LUSAS finite element analysis system.
---
Typical Structural Applications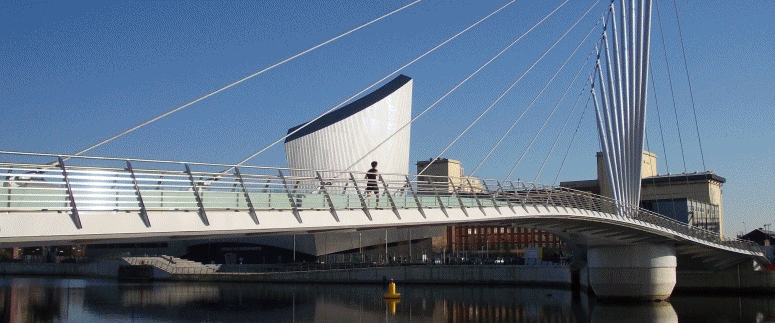 ---
Latest Software Release

---

Scheduled LUSAS Training Courses

Coming up:

See our Training page for details of all training courses.

---

LUSAS Presentations

Coming up:

See LUSAS video presentation sessions for software presentations

See our Papers and Presentations page for seminar and conference presentations.

---

Conferences and Exhibitions

Coming up:

See our News and Events page for details of all forthcoming conferences and events of interest.

Latest Bridge Case Study

Dismantling of the San Francisco-Oakland Bay Bridge East Main Span

---

Featured Civil & Structural Case Study

Emirates Air Line (London Cable Car)

Winner at the Institution of Structural Engineers Structural Awards 2013: Award for Infrastructure or Transportation Structures

Winner at the Structural Steel Design Awards 2013.

---

---

Job Opportunities

Engineering Consultants | Reviewed 1 May 2015

---

C++ Software engineers | Reviewed 1 May 2015

Job Opportunities

Application Software engineers | Reviewed 1 May 2015

---

OpenGL Programmer | Reviewed 1 May 2015

---

---

Distributor / Reseller opportunities
Our Software Products

For bridge analysis, design, and assessment...

---

For civil, structural, nuclear, seismic, geotechnical and offshore engineering design and analysis...

---

For the analysis and design of composite products or components...

---

For obtaining master model and tooling surfaces for composites "right first time"...

---

For automotive, aerospace, defence, manufacturing and general engineering analysis and design...

---

For teaching, training and research use...

---
Case Studies

Bridge engineering

Civil & Structural

Composites

General mechanical

Academic
---
---
Connect with us

LinkedIn
---
Latest news