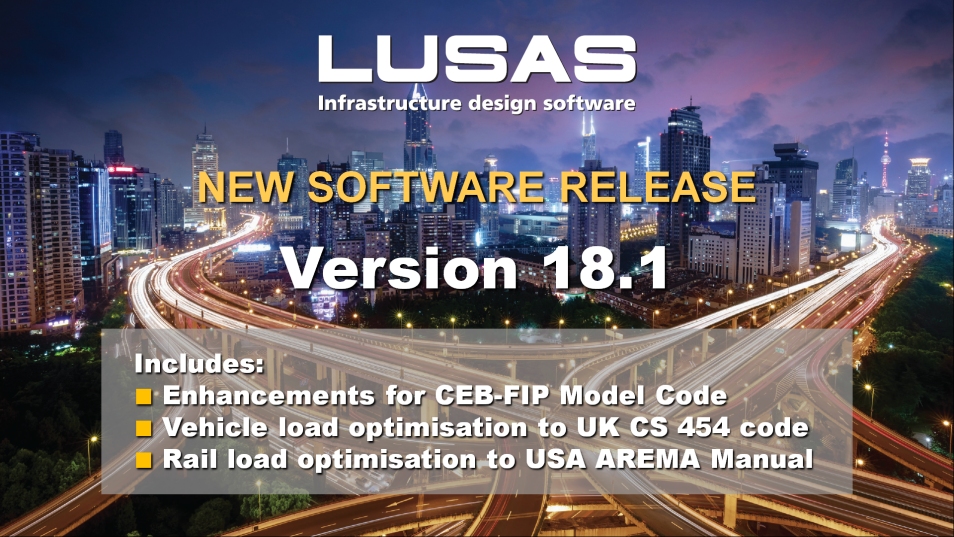 ---
Realise your imagination
For more than 35 years, LUSAS has helped its clients to analyse, design and assess all types of infrastructure projects - not just bridges.
Our innovative, flexible and trusted software solutions can be applied to diverse applications across a range of industries.
---
Typical Bridge, Civil and Structural Applications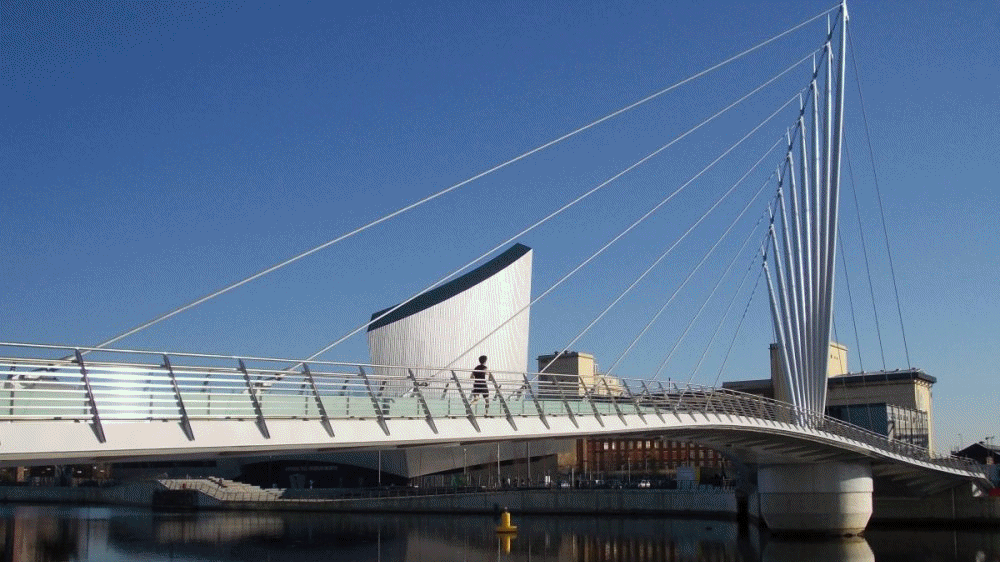 ---
COVID-19: LUSAS will be providing the same high level of service in customer support, consultancy and product development at this time. Our software products can be used remotely so please contact us to learn more about how we can help.
8th April 2020
---
Latest LUSAS Video Presentation

Last LUSAS webinar

LUSAS Version 18 Update Presentation

Version 18.0 sees the introduction of a new reinforced concrete frame design software option; the Vehicle Load Optimisation software option extended to provide Rail Load Optimisation; and the Heat of Hydration software option enhanced to model the time (hydration) dependent behaviour of concrete from time of casting to old age. Watch this short overview presentation to find out more about these and other important enhancements in this release.

RC Design Checking in LUSAS Verison 18

Presentation sessions at this webinar highlighted new and existing facilities in LUSAS version 18 for reinforced concrete beam, column, pile, slab and wall design to Eurocodes for buildings, bridges and tank structures.

See LUSAS video presentation sessions for software presentations.
See LUSAS Webinar recordings for full-length recordings of other webinars.
---
Featured Bridge Case Study

Currie Road Bridge (Borders Railway)

Featured Civil & Structural Case Study

Erection engineering analysis of a replacement roof for the London Olympic Stadium

Independent modelling and checking of the various stages involved in the deconstruction of the original cable net roof of the London Olympic Stadium and subsequent construction of a new long-span replacement for what is now called the London Stadium.
---
Conferences and Events
See News and Events for details of all forthcoming conferences and events of interest.
---
Scheduled LUSAS Training Courses
See our Training page for details of all training courses.
---
Job Opportunities
Account Managers | Reviewed as still current on 21 April 2020.
C++ Software Engineers | Reviewed as still current on 21 April 2020.
User Interface Engineers | Reviewed as still current on 21 April 2020.
Software Engineers (Structural Design) | Reviewed as still current on 21 April 2020.
See our Jobs page for details of all current opportunities
---
LUSAS e-News
Our occasional email newsletter 'LUSAS e-News' supplies users and other subscribers with details of new LUSAS software releases, forthcoming LUSAS events such as webinars and training courses, and of any significant changes to the LUSAS website that may be of interest. You can subscribe here.