Software Tour
LNG tank modelling
Use the LNG Tank Definition wizard to enter all the dimensions, properties and loadings required to model a tank. Separate tabs within the wizard organise and simplify the data input process.
1. Define the structural dimensions and the number and thickness of the insulation layers: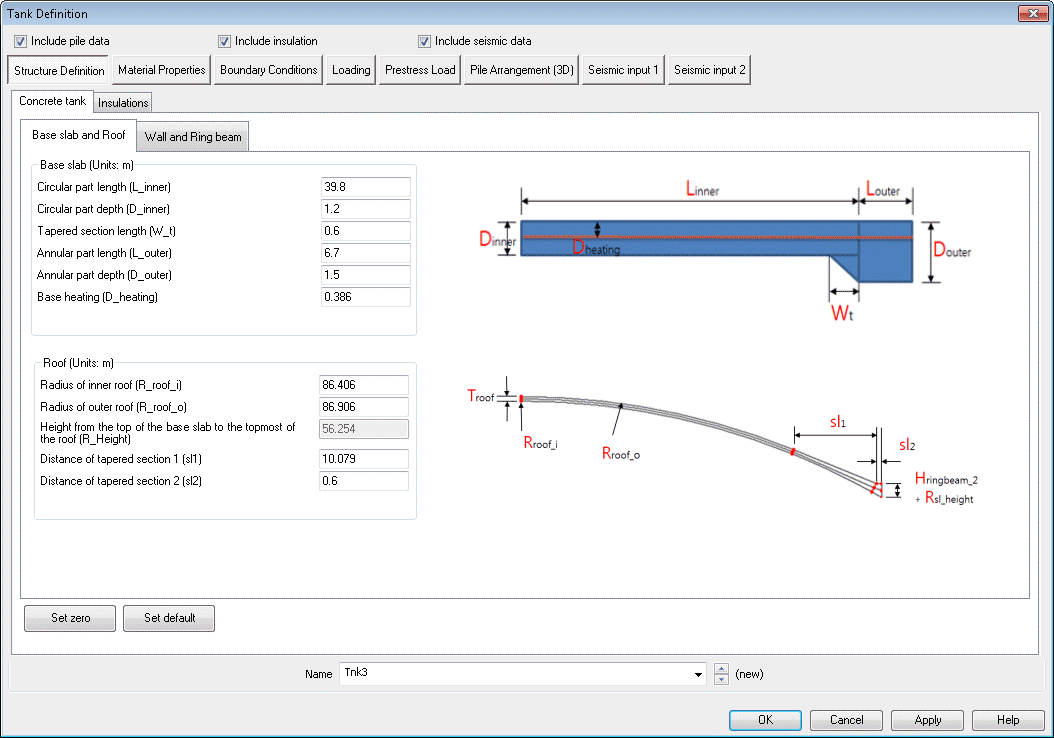 2. Define the material properties for the tank and insulation: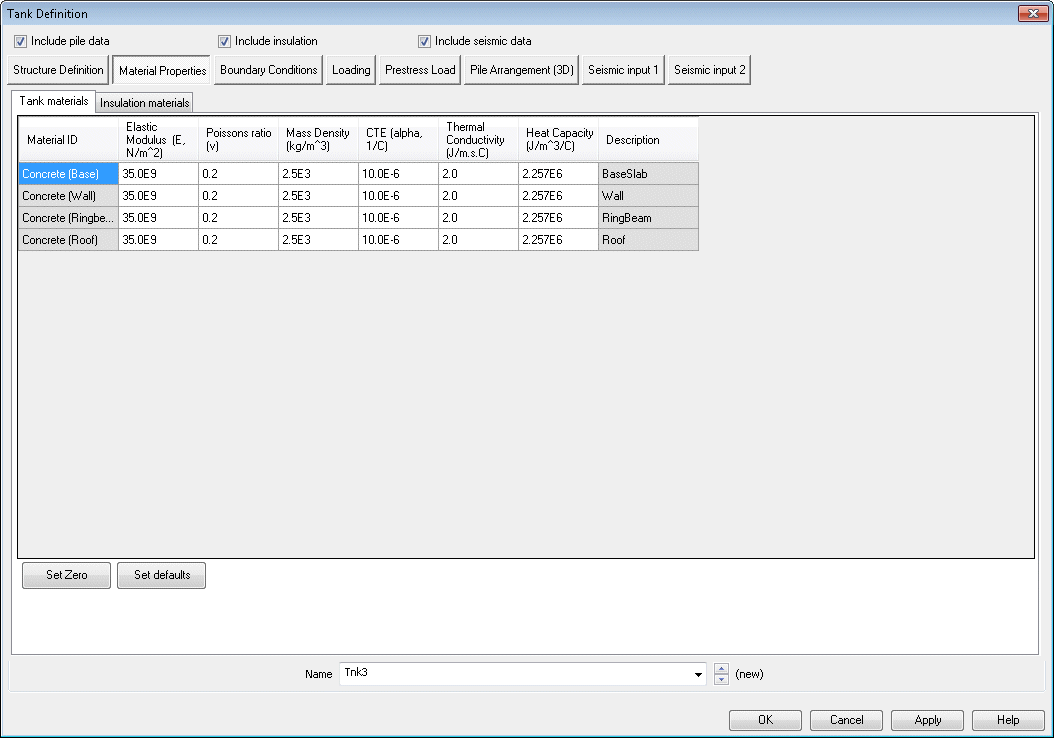 3. Specify boundary conditions, choosing either fixed, pile or regular supports: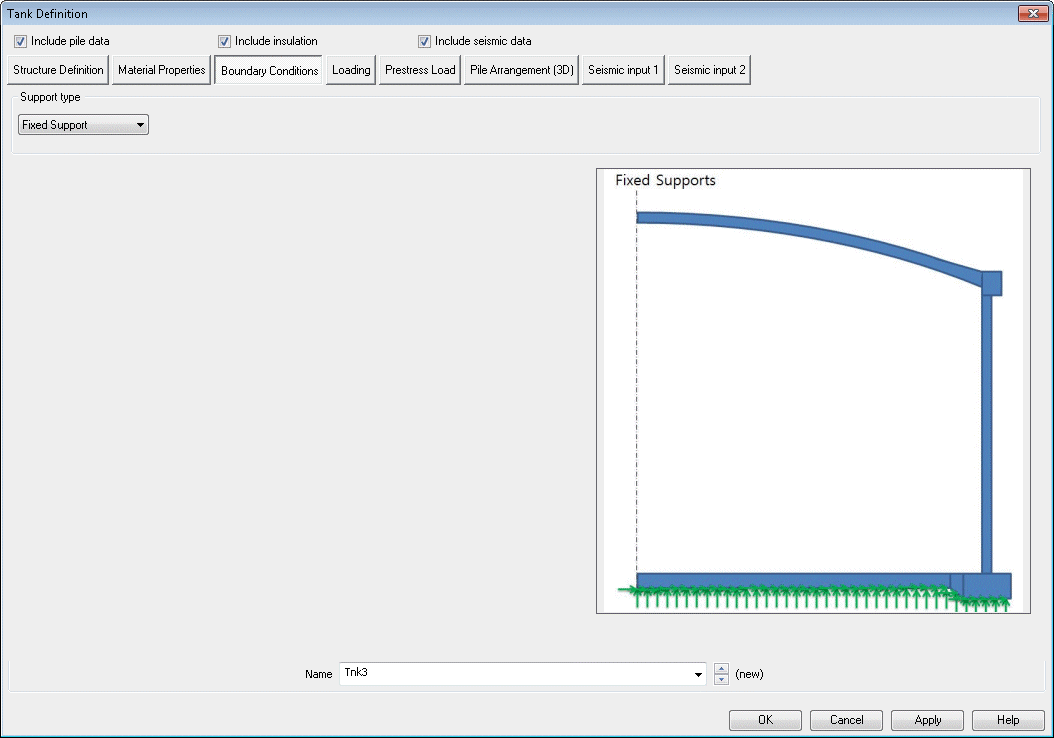 4. Define structural, thermal and prestress loading: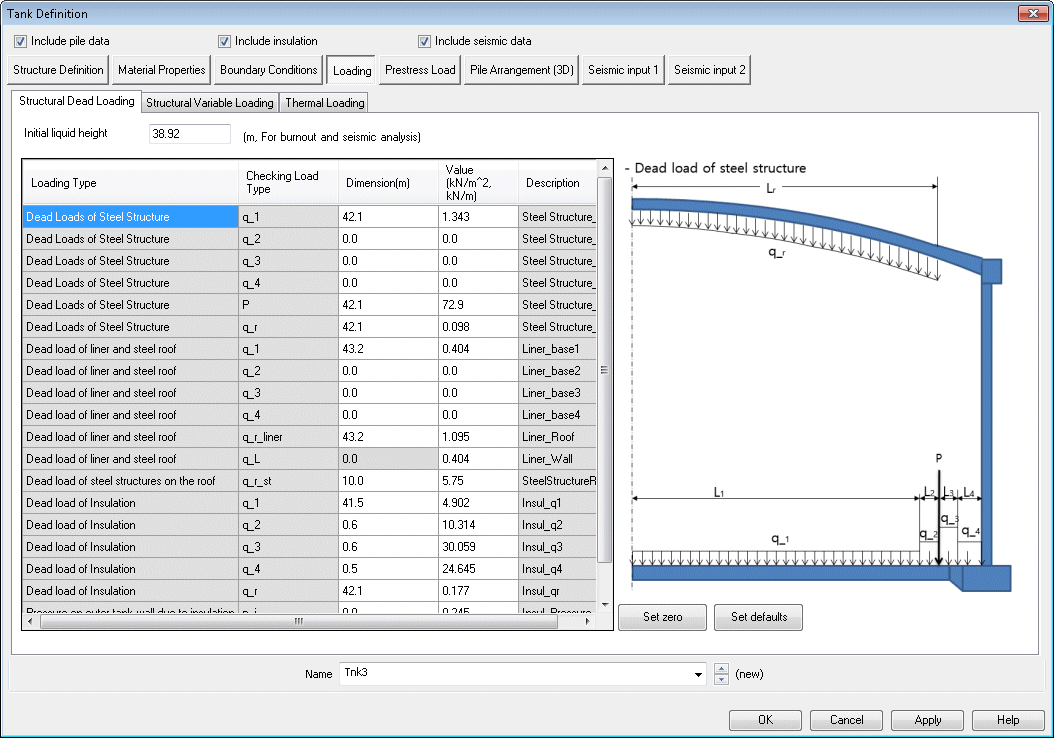 5. Define the pile arrangement (for 3D models)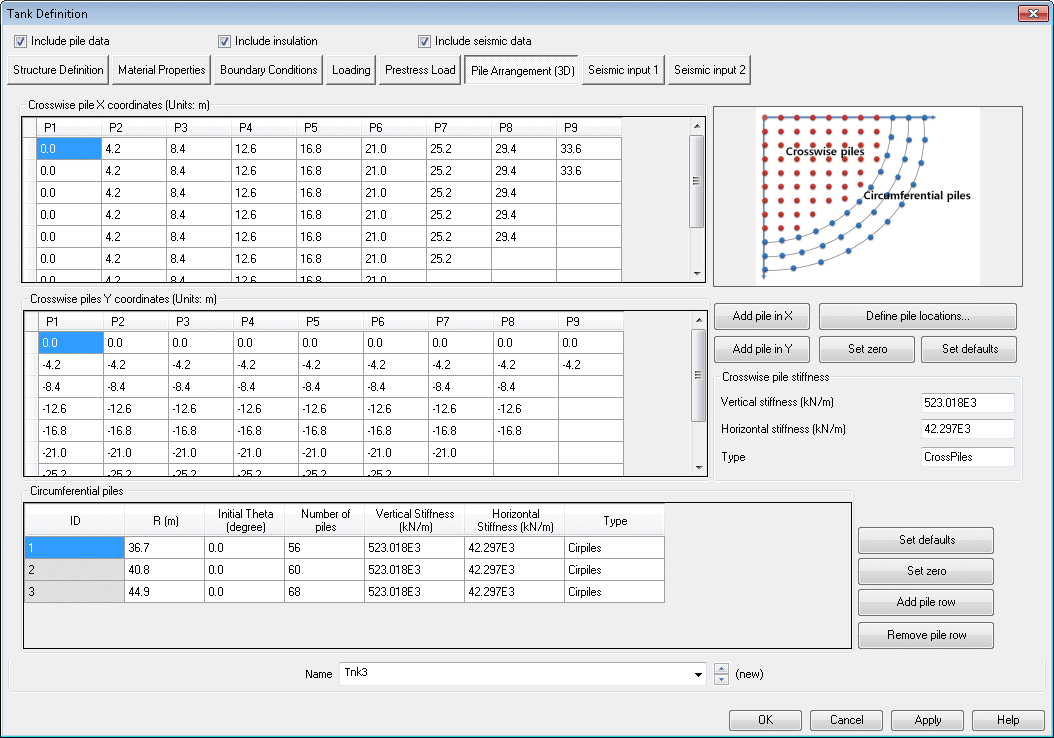 6. Define seismic properties of tank components, liquid, piles and soil: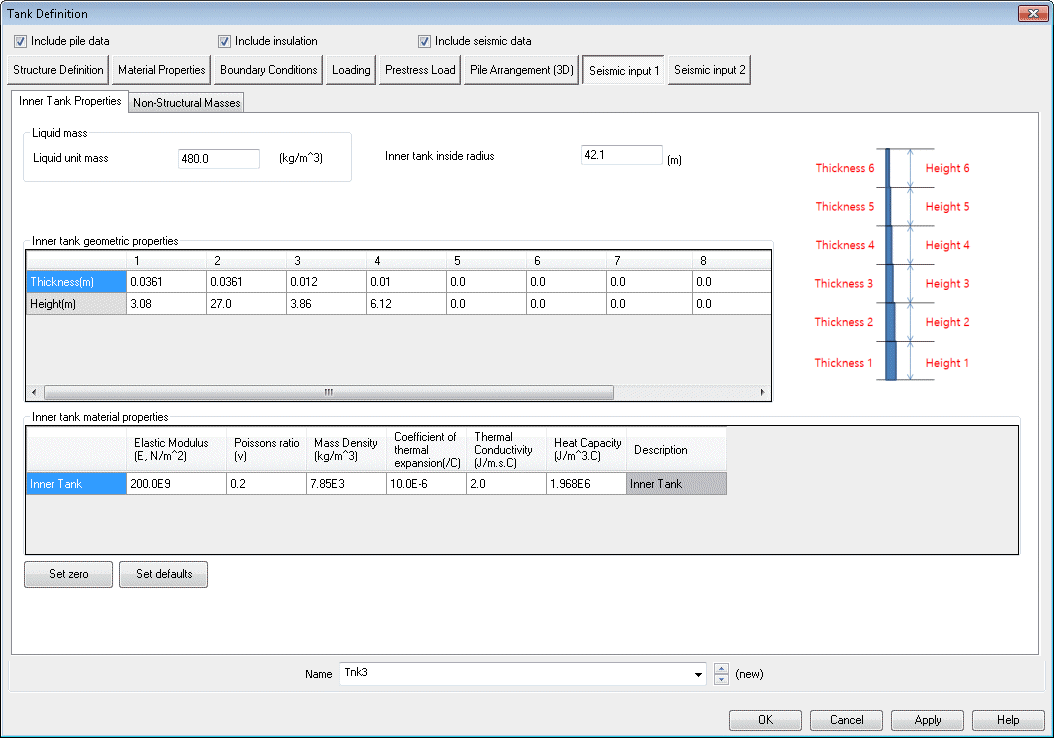 Then, from a single tank definition, use the tank modelling wizards to automatically create individual tank models, such as this half 3D structural model, for particular investigations or assessments.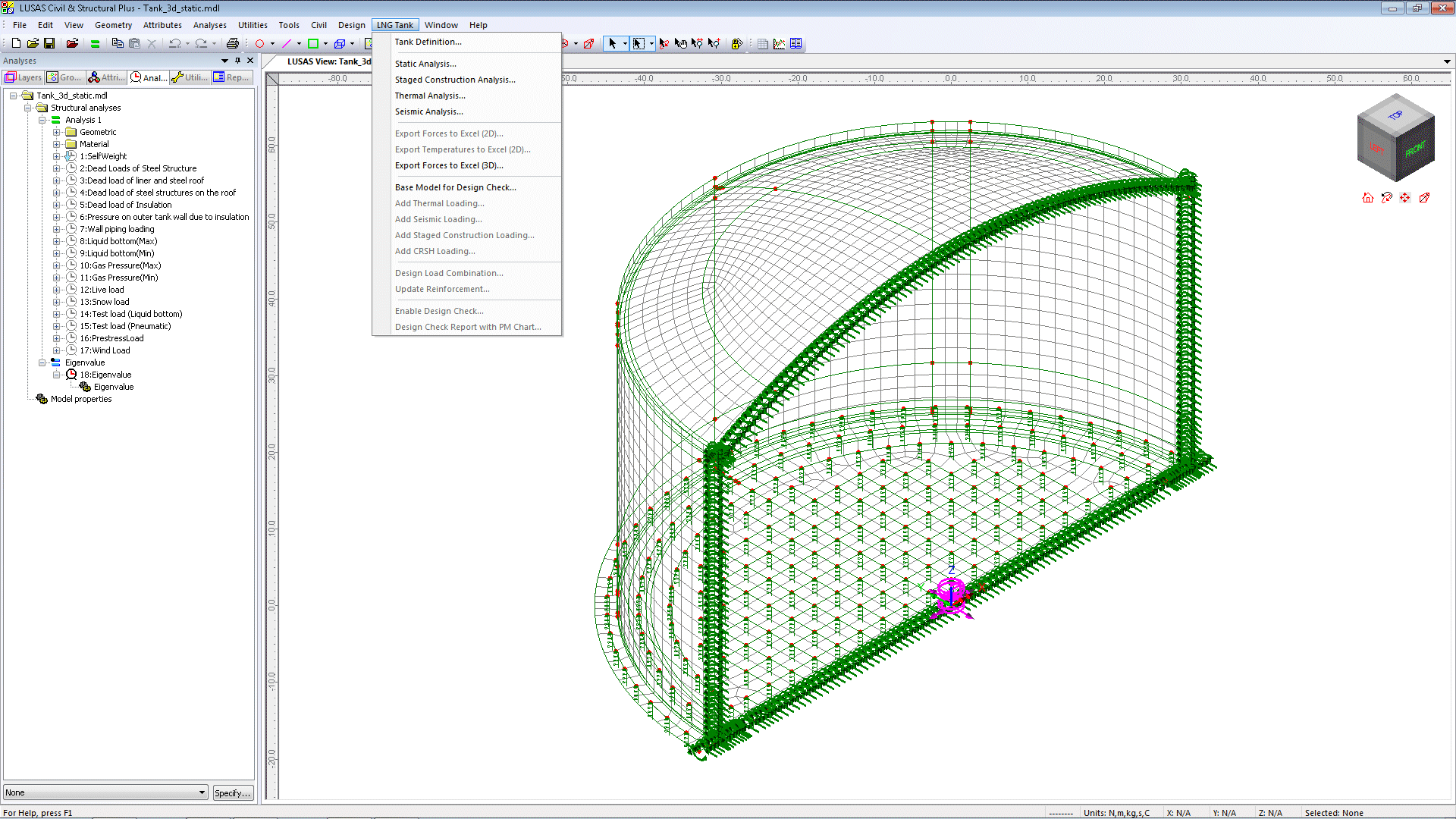 ---
Continue the tour...
---
Find out more