Software Tour
Software customisation
The LUSAS Programmable Interface (LPI) and a user-defined results calculation facility provide the means to customise modelling and results processing tasks to your specific requirements and provide the opportunity for you to carry out structural optimisation and simple checks to particular design codes.
LUSAS Programable Interface (LPI)

By using VBScript to access LUSAS facilities and functionality, user-defined menu items and dialogs can be created, direct links to Word and Excel can be made for data transfer and repetitive tasks can be automated.

For modelling, the parameterisation of all sorts of structures such as space frame roofs, tanks, silos and culverts is possible.
For results processing, design checks can be made and reinforcement quanties can be calculated.
When used with automated iterative analysis, structural member sizes and configurations can be optimised.
A macro recording facility in LUSAS generates VB scripts for customising. A dialog editor is provided.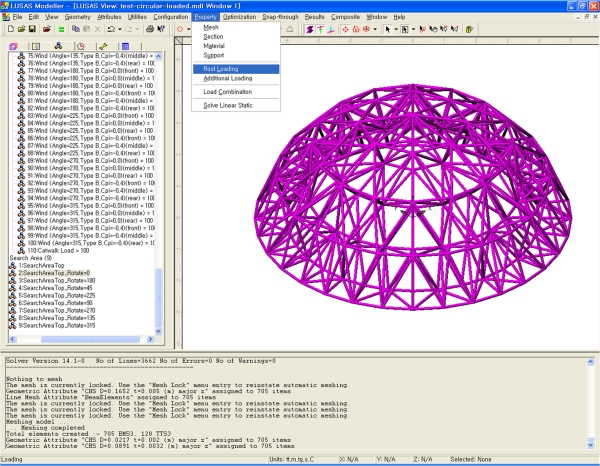 User-defined Results
An in-built user-defined results calculation facility allows LUSAS model and results parameters to be used in arithmetic expressions to give spreadsheet-style capabilities inside all LUSAS software products. It offers an alternative to external results manipulation. However, unlike external spreadsheet calculations, because all calculations are done inside LUSAS and based upon current model and results data, the values obtained can be automatically be recalculated at the press of a button if the model data is edited or if results change.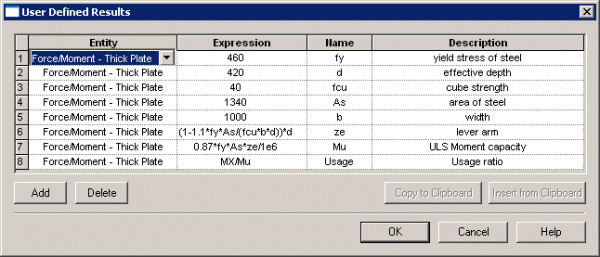 After definition, the user results components created can be selected by name from the Component drop-down list on the Contours, Values, and Diagrams layers properties dialogs. All standard LUSAS results processing, viewing, animating, graphing, printing and report capabilities can be used with any user-defined results components

LUSAS Civil & Structural Software Product Versions
---
Find out more