Software Option for LUSAS Bridge versions
Composite Deck Design
Use a grillage or a beam and shell approach to model your composite bridge decks.
Carry out comprehensive calculations for design members / multiple sections on steel or steel/composite bridge decks using the appropriate Composite Deck Design software option.
Design members
Use the Steel Composite Bridge Wizard to automatically create Composite Bridge Deck Design members when bridge design materials are additionally specified for all I-girders. Add details for transverse stiffener design also.

Define additional design details for each design member using a tabbed dialog. Span lengths, segments (a portion of a span defined by a constant or tapered section), bracing locations, web stiffeners, shear connectors and locations at which design checks will be made, can all be specified.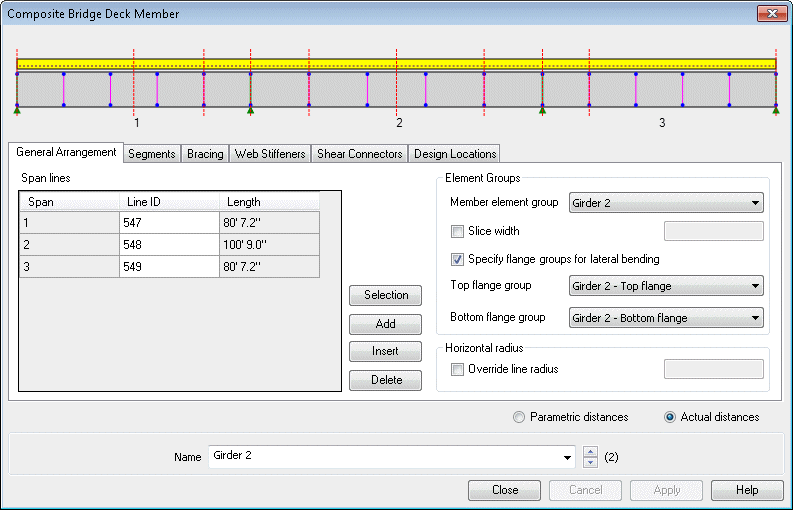 Composite Bridge Deck Design member dialog
Design codes currently supported: